Computational Fluid Dynamics (CFD)
Flowtech's CFD engineering team has years of experience in providing costumer solutions by means of numerical simulation. Our ability to combine CFD and experimental flow modelling allows us to offer reliable solutions.
CFD represents a sophisticated analysis technique which is able to predict the flow behavior in countless applications by solving fluid and thermodynamic equations numerically with help of computers. Moreover, CFD is not limited to predict the flow behavior of a random fluid but it is also able to reproduce heat and mass transfer, phase changes, chemical reactions, mechanical motion, among others.
Flue gas treatment processes are our core competence. With almost 20 years of experience, we have expertise in the analysis and optimization of the following systems:
DeNOx systems (SCR and SNCR)
Cyclones, Fabric Filters and Electrostatic Precipitators
In addition to our core competence fields, we offer a wide range of CFD simulation services related to many other industrial applications. For more information, please contact us.
We have gathered know-how and experience in the following CFD applications:
Combustion Technology & Thermal Analysis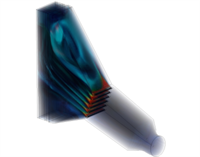 Burners and heat exchangers
Dedusting & Separation Technology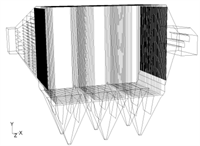 Electrostatic Precipitators (ESP)
DeNOx Technology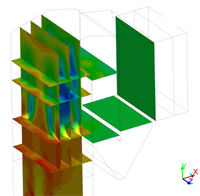 Selective non-catalytic reduction (SNCR)
DeSOx Technology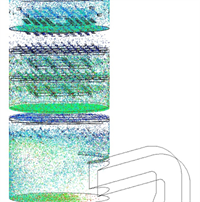 Spray Technology

Dedusting & Separation Technology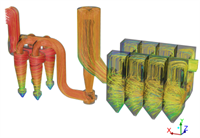 Cyclones and fabric filters
DeNOx Technology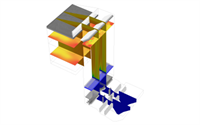 Selective catalytic reduction (SCR)
DeSOx Technology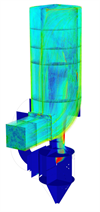 General Industrial Applications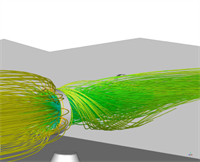 Ventilation fan in a hall
Static Mixing Technology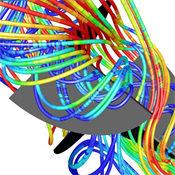 Turbulent mixing of reagent with flue gases